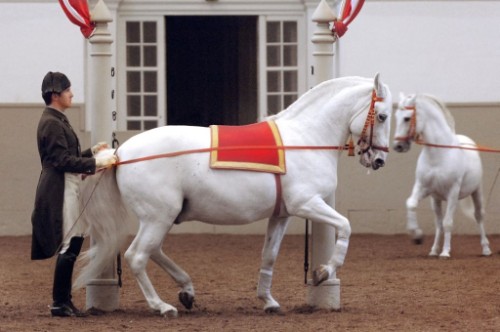 About 15 years ago I went to see the Lipizzaner stallions perform. Toward the end of the performance, they had just one man come out on a horse and demonstrate some of the maneuvers used during battle.
While I was watching, I had some sort of a vision or something, the man's attire completely changed and I saw this now being performed by someone wearing (what I now recognize as clothing from the late 1400's.
His clothing was a black hat, black shirt and pants and long boots.
As soon as he was done performing, the vision/overlay ended. It was most odd and I had never had that happen before.
-Stacy